Parking Education Seminar & LDAC Fundraiser on April 2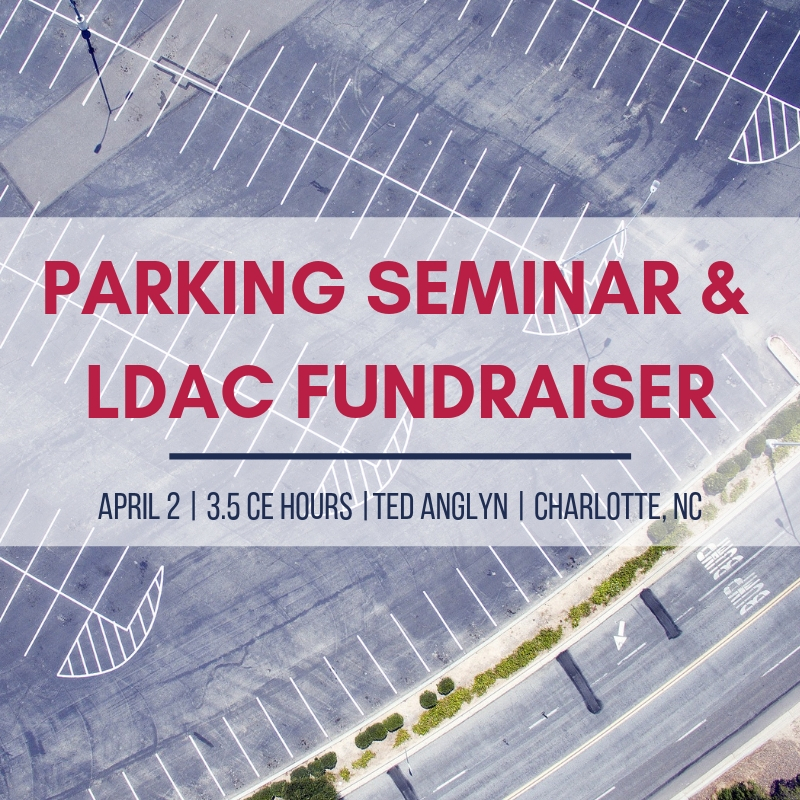 NCAI is pleased to offer Parking and Its Impact on Value of North Carolina Properties to it's members while also supporting the 2019 Leadership Development & Advisory Council (LDAC) Participants. This event is on April 2, 2019 at the Harris Campus Central Piedmont Community College in Charlotte, NC. Instructor Ted Anglyn is donating his time to instruct this course as an effort to raise funds for this cause.
ALL PROFITS from this course and any additional donations will go toward support for NCAI's LDAC participants.
Ted Anglyn and Scott Robinson are also challenging all LDAC alumni to donate to the cause. Check below to see who's already donated.

If you would like to contribute additional funds to support the LDAC Participants, click here or the button below.
About LDAC
The LDAC is a group of dedicated appraisers who come together once a year in Washington, D.C., to formulate solutions to problems and challenges faced by the appraisal profession.
LDAC has served as a source of leadership and as an inspiration for new programming ideas for the Appraisal Institute since 1969. Through a series of roundtable discussions, LDAC provides a forum where ideas and opinions on targeted topics of concern to the appraisal profession are exchanged.
Ask any LDAC alumni, and they will undeniably tell you that LDAC has been one of their most positive experiences with the Appraisal Institute!
About the Course
Parking is a critical component for most real estate properties and also represents a valuable stand-alone investment. This seminar will present an overview of this often misunderstood industry and explore the various intricacies of parking from a zoning and market perspective and how this affects value.

**The program has been approved for 3.5 credit hours from the NC Appraisal Board.
** This event will raise funds for NCAI's 2019 Leadership Development & Advisory Council (LDAC) participants. ALL PROFITS from this course and any additional donations will go toward support for NCAI's LDAC participants. **
Share this post: